It happens to everyone: You're running late, trying to head to the door with things in your hands, but you can't find your car keys. This moment is usually when the panic sets in as you try to remember what you did with your keys the night before. Sometimes you find them, and sometimes they seem to have vanished. If you find yourself in this predicament, it's important to take these steps and give Unlock Indy LLC a call.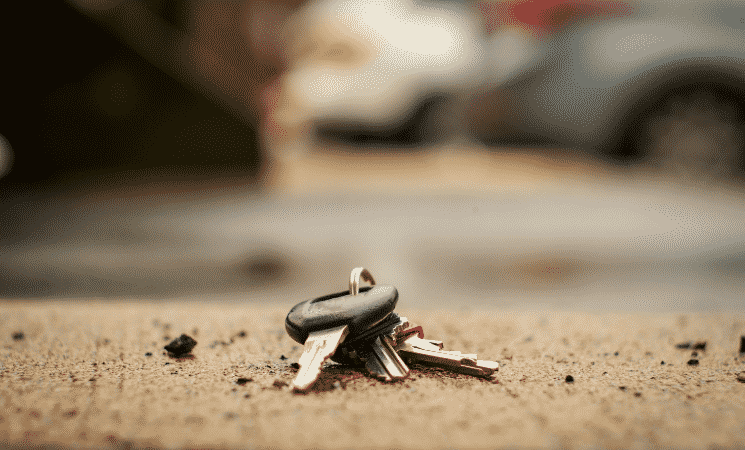 1. Call Your Insurance Agent
The first phone calls you should make should be to your car insurance agent and your home insurance agent. If you have both under the same insurance company, even better. Your insurance agent will be able to check your coverages and give you peace of mind that if anyone uses your lost keys to enter your home or steal your vehicle, you're covered.
2. Call the Police
If you suspect that your keys have been stolen rather than lost, then your next call after your insurance agent should be to the local authorities. They'll want to file a police report, which is beneficial to your insurance company should anything else come up damaged or stolen. In the case of lost keys, it's always best to create a paper trail that everyone can follow.
3. Rekey Your Home
If you're like most people, your house keys are probably attached to your car keys; thus, you could be left without access to both when you lose the key ring. If this happens, it's important to call a professional locksmith to get you into your car and to rekey your home. Rekeying your home right away will help mitigate your risks of potential harm and burglary. It also provides peace of mind.
We'll Come to the Rescue
When you need a professional locksmith to get you back into your home or car, give Unlock Indy a call. Besides our car key services, we also offer 24-hour emergency services, whole-home rekeying, and deadbolt installation. Whether you live in Carmel, Fishers, Indianapolis, or Broad Ripple, IN, we'll come to the rescue. Call us today at (317) 590-2842.